Glen Dry, Treasurer of the Board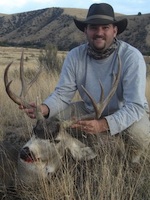 Glen Dry is the Founder and President of Man to Man Ministries, a ministry headquartered in Victoria, Texas committed to men's discipleship. He is a graduate of Texas A&M University and holds two master's degrees from Southwestern Baptist Theological Seminary. He is married to Cherylnn Dry and has three children. Glen speaks at men's and couples' weekends and is the author of a variety of small group men's materials. He is also currently on the staff of Northside Baptist Church in his hometown.
Glen was a financial advisor who left his industry to pursue his calling in discipling men. His mission is to encourage men in their faith, equip them to lead their family, and engage them in the community to live lives that honor God!