Leary Gates, President of the Board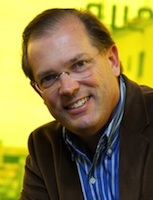 Leary Gates is the founder of BoldPath Life Strategies, as well as two high technology service businesses and a number of non-profit organizations. As a business man, husband, and father of four young adult children, he confronts daily the stresses and challenges that many men face in integrating their calling as men of God in a variety of settings.
His life mission is to rouse an extraordinary and powerful mission in people and business. For over twenty-five years he has counseled and discipled men, taught adult Bible studies and led numerous men's ministry programs. He speaks across the country, and blogs on personal venturing, productivity and leadership. He and his wife, Anna, make their home in Minneapolis along with their four adult children. Follow his blog at LearyGates.com.